Montreal music school
Our Montreal music school is situated at 7685 Edouard, LaSalle, near Lachine, Verdun and NDG.  Our school provides the highest standard of education relating to all aspects of music. The school provides private instruction across a variety of musical genres including classical, pop, rock, blues, funk, jazz and electronic music.
LaSalle Music Academy Inc is a Montreal music school that offers a holistic approach that includes music theory, interpretation, technique and improvisation.  Simply put, we create musicians.  We are also well versed in preparing students for examinations (Royal Conservatory of Music), concerts and auditions.
If you are looking for a Montreal music school with qualified teachers, look no more.  Our teachers at LaSalle Music Academy are experienced and versatile musicians.  They come from various backgrounds performing in bands, concerts, jazz festivals, orchestras or working as recording artists and songwriters in addition to a university education.  We have teachers whose experience and interests range in a number of musical styles such as classical, pop, rock, metal, hip hop, R&B, blues, jazz, funk and much more.  Our teachers can also help our students prepare for examinations (Royal Conservatory of Music), admission into Cegep and University in music and concerts and auditions.
Montreal music school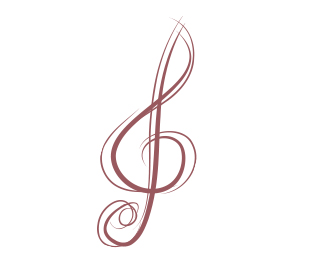 Looking for a Montreal music school that has provided success for their students, well our school program has helped many of our students succeed in auditions, entrance examinations, competitions and musical projects.  We are pound of Katia who joined an all girl group band that was a success in Quebec, singing both French and English songs; so happy for Elana who enjoys a successful career in song writing and performing on stage; delighted for Syerra who recorded 3 country songs, where she wrote her own lyrics and was contracted with an independent label; and thrilled for Alexandria who in 2010 sang a song with Rick Springfield at a concert in Montreal.  Many of our students became finalists, won best talent and first prizes in many competitions.
This Montreal music school is owned and directed by Louie La Posta.   Louie is an accomplished guitar synthesis who plays all tracks of his own music, including arranging and recording them all in his own studio. Louie has been playing the guitar and singing for over 48 years and taught for over 37 years.  Louie is multi talented; he also plays the bass guitar, the piano, and the saxophone. He has written his own exercise book called "Modern Approach to Guitar."
Our Montreal music school has been around for a long time.  In 1977 Louie founded LaSalle Music Academy Inc.  His school is committed in teaching the students a solid foundation in technique, music reading, interpretation and improvisation. Louie insists that all his teachers take their job seriously and make every effort to make the students learn while at the same time enjoying the experience.
Over the past 37 years this Montreal music school has grown and is now well recognized all around Montreal.
Please do not hesitate to call us for more information at 514-363-6771 or visit our web page at www.academielasalle.com.