Introducing Académie De Musique De Lasalle Inc. in Verdun
Celebrating 47 Years Of Musical Excellence and Awards!
Since 1977, Académie De Musique De LaSalle Inc. has been igniting the passion for music in the hearts of young and old. With a legacy spanning nearly five decades, we've remained committed to nurturing musical talents and creating unforgettable melodies.
Proudly Awarded For 4 Consecutive Years By Canadian Kids Activities (2019-2022)
Join a community that's been recognized for its dedication to enriching young minds through music. Académie De Musique De LaSalle Inc. has proudly received awards from Canadian Kids Activities for four consecutive years, showcasing our unwavering commitment to excellence.
Discover The World Of Professional Instruments
Experience a comprehensive musical journey with our expert instructors. We offer top-notch lessons in a range of professional instruments, including:
Piano, Vocals, Guitar, D.J., Violin, Accordion, Ukulele, Saxophone, Drums, Recorder, Theory, Composition Writing
Unlock Your Potential
Whether you're a budding musician or looking to refine your skills, Académie De Musique De LaSalle Inc. is the perfect place to explore your musical aspirations. Our experienced faculty is dedicated to helping you develop your talents and reach new heights in your musical journey.
Why Choose Académie De Musique De LaSalle Inc.?
✓ 47 Years of Musical Excellence ✓ Award-Winning Institution ✓ Professional Instructors ✓ Diverse Instrument Offerings ✓ Inspiring and Supportive Community ✓ Unleash Your Creativity
Join us at Académie De Musique de LaSalle Inc. and let the power of music guide you towards a world of endless possibilities. Enroll today and embark on a harmonious journey that will resonate for a lifetime.
Contact us at 514-363-6771 or Email us at
academiedelasalle@gmail.com to schedule a lesson and start your musical adventure today!
AWARDS
Académie De Musique De Lasalle Inc has been selected as one of our Most Popular Canadian Kids Activities!
AWARDS RECEIVED FOR 2022:


#1 Most Popular Kids Activity in Montérégie
#3 Most Popular Kids Activity in the Montréal Region
#3 Most Popular Kids Activity in Quebec
#12 Most Popular Kids Activity in Canada
AWARDS RECEIVED FOR 2021: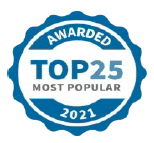 #1 Most Popular Kids Activity in Montérégie
#2 Most Popular Kids Activity in Quebec
#3 Most Popular Kids Activity in the Montréal Region
#11 Most Popular Kids Activity in Canada
AWARDS RECEIVED FOR 2020: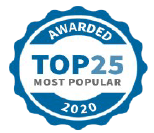 #4 Most Popular Kids Activity in the Montréal Region
#4 Most Popular Kids Activity in Quebec
AWARDS RECEIVED FOR 2019: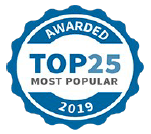 #1 Most Popular Kids Activity in Montérégie
#3 Most Popular Kids Activity in the Montréal Region
#3 Most Popular Kids Activity