PRIVATE MUSIC LESSONS IN MONTREAL
LaSalle Music Academy, near Lachine, Verdun, NDG
LaSalle Music Academy Inc which offers Private Music Lessons in Montreal was established in 1977.  The Academy has been providing a wide variety of private lessons for students of every level and ambition. LaSalle Music Academy Inc offers private lessons for a variety of goals and instruments. We take in students of all experience and skill levels, and will custom tailor a lesson plan according to each student's specific ambitions and interests. Lessons can be 30-45-60 minutes. Our lessons are designed to give any player, beginner or experienced, a solid foundation in technique, music reading, interpretation and improvisation.
Are you looking to take Private Music Lessons in Montreal to learn the Guitar?  Look no further, our lessons cover Classical, Jazz, Rock, Blues, Heavy Metal, Funk, and Pop.  You will learn how to read musical notation, and apply this knowledge to learning scales, chords and fundamental theory. Learn to play your favourite songs on rhythm guitar, and learn the lead licks for soloing. Our guitar instruction is available for any skill level, our experienced teachers are even well versed in polyphonic tapping and complex prepared guitar pieces.
Would you like to take Electric Bass lessons or Acoustic Bass lessons?  Styles we teach are Rock, Pop, Jazz, Funk, Latin, and Blues.  Our music lessonswill cover musical notation, scales, and patterns. Of course our private lessons will teach you all the popular techniques including slap/pop and melodic harmonizing.
Would you like to take Private Music Lessons in Montreal?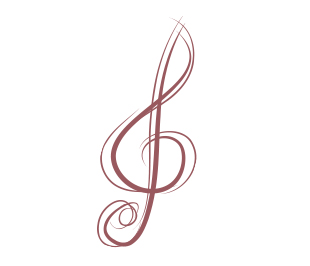 Interested in learning the Piano?  You don't need to go too far, at LaSalle Music Academy we teach Blues, Classical, Jazz, Pop and many other styles.  Our lessons cover notation reading, scales, theory, sight-reading, improvisation skills, songs, etc....  We also have a specialized program to help students prepare for examinations and auditions, including the Royal Conservatory of Music, McGill University and Cegeps.
Would you like to take Drum lessons?  At our academy, we teach Funk, Jazz, Latin, Rock, Heavy Metal and Pop. Our beginner instruction includes stick handling, rudiments, poster, rolls, triplets, rhythm patterns, paradiddles and groove. Intermediate and advanced lessons are based on student's specific interest for example: polyrhythm, solos, and double bass drumming and exotic meters.
Were you looking for Private Music Lessons in Montreal to learn to play the Violin?  Come see us at 7685 Edouard, we teach Classical and Fiddle. Our lessons cover notation, theory as well as posture, pitch production, vibrato, harmonics, bowing techniques, pizzicato, col legno, martele, tremolo, sordino and more.
Would you like to take Saxophone lessons?  Styles we teach are Rock, Pop, Blues, and Jazz.  Our lessons cover: theory, notation, scales, pitch control, articulation, intonation, vibrato, soloing and much more..
Would you like to take Private Music Lessons in Montreal and learn to sing?  You've come to the right place, our school teaches Classical, R&B, Jazz and Pop.  We will cover all aspects of singing including the physiology behind vocals. Correct posture, phonation, vocal resonation (projection), diction, registration, sustention, legato, vibrato, coloratura. As we emphasize music theory, we can also instruct on sight singing and notation.
Would you like to take private music lessons in Song writing?  Here at our school we teach are Classical, Rock, Pop, R&B and Jazz.  Develop song writing in the fields of Rock, Pop, and R&B.  Record your songs in our recording studio.  Composition writing would include arrangements, notations, theory, developing the right colors for your songs, packaging your material to publishers, and much more.
Would you like to take DJ and Production lessons?  Lessons are taught using Ableton Live, a commonly used software by the majority of current artists.
Private Music Lessons in Montreal are offered at LaSalle Music Academy Inc. Do not hesitate to call us at 514-363-6771 or visit our web page atwww.academielasalle.com